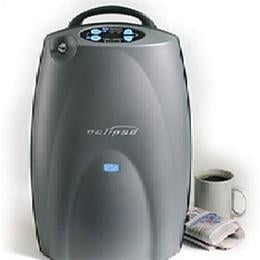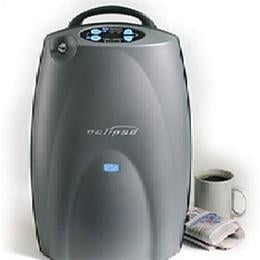 The 3rd Generation Eclipse has Arrived!View more
The 3rd Generation Eclipse has Arrived!

The Eclipse 3, Personal Ambulatory Oxygen System (PAOS) provides the
most reliable continuous flow and pulse dose options in a 24/7 portable device.
It is one device for both stationary and ambulatory oxygen needs.


-
Small, lightweight & easy-to-use
-
autoSAT Technology

- Rechargeable power cartridge and
AC & DC supply
- Universal large-wheeled cart with easy battery replacement
- Revolutionary clinical features
- Accessory options that support an active lifestyle
-

FAA Approved


The Eclipse 3 lowers operational costs by reducing monthly deliveries
and simplifying inventory management and space

—

the clear choice
for a non-delivery model.
Simple. Trusted. Proven.