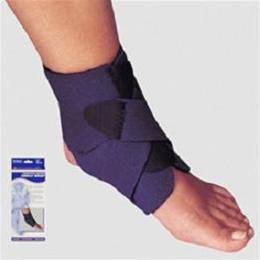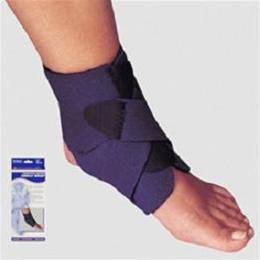 C-313: Neoprene Ankle Wrap
Champion Professional Neoprene products retain natural body heat to help soothe aching muscles and maintain flexibility, provide firm, even compression to support weakened joints, and offer moderate protection from bumps and bruises. View more
C-313: Neoprene Ankle Wrap
Champion Professional Neoprene products retain natural body heat to help soothe aching muscles and maintain flexibility, provide firm, even compression to support weakened joints, and offer moderate protection from bumps and bruises. Handcrafted construction includes invisible stitching and heat seal seam tape for added comfort and durability. Effective support and value to keep you comfortably active.
Opens flat for easy application over injured, swollen or tender ankles
Four-way stretch material provides even compression over the prominences of the joint
Retains body heat and increases circulation, to help maintain flexibility
Criss-cross straps provide additional dorsiflexion assist
Plush interior for comfortable long-term wear
Hook compatible laminate allows for wide range of adjustment over swelling
This ankle wrap is adjustable to fit most adult ankles up to 11.0 in. (27.9 cm) in circumference.