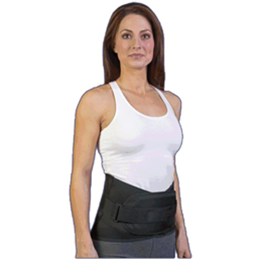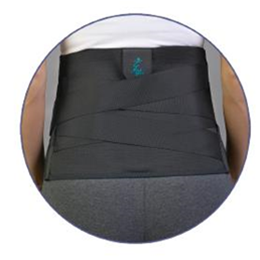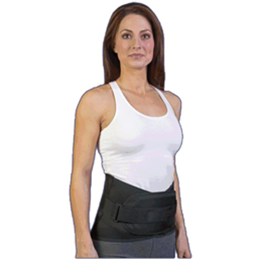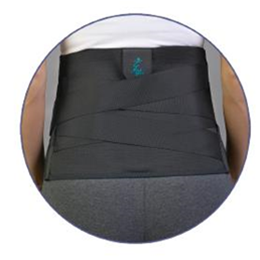 The patented design features of the Back-n-Black™ with Dual Panels provides you with the support and comfort you need during the treatment of lumbar spine related disorders.

Rigid Anterior and Posterior Panels
View more
The patented design features of the
Back-n-Black™ with Dual Panels
provides you with the support and comfort you need during the treatment of lumbar spine related disorders.
Rigid Anterior and Posterior Panels
The rigid anterior and posterior panels work together with the inelastic nylon strapping system to increase the intra-abdominal pressure, thereby decreasing the load on the intervertebral discs and surrounding musculoskeletal structures of the lumbar spin. Both panels may be headed and remolded for a custom fit.
Nylon Strapping System
The hand closure strap on the nylon strapping system allows for ease of application and tightening to create the desired level of compression.
Breathable Elastic Panels
The breathable elastic panels on the interior offer adjustability in fitting various abdominal shapes and enhance patient compliance.
The Back-n-Black Lumbar Support with Dual Panels is available in the following sizes:
Size

Waist Circumference
Small
27" - 31"
Medium
32" - 38"
Large
39" - 45"
X-Large
46" - 52"
XX-Large
53" - 59"